The Capuano Moto company was founded in 1981 by the passion of Ernesto Capuano for motorcycles, especially for the races, in which he collects great successes, winning many championships in the cross category.
The commitment made in this unexpected job, professionalism and expertise induces large motorcycle manufacturers (HONDA - APRILIA - KAWASAKI - HM.MONTESA) to entrust him with the mandates despite the young age.

In just a few years, the dealership established itself with considerable success: the first Aprilia dealer in Italy, second-largest Kawasaki dealer in Italy and always in first place as a penetration of Honda, now also a Royal Enfield dealer.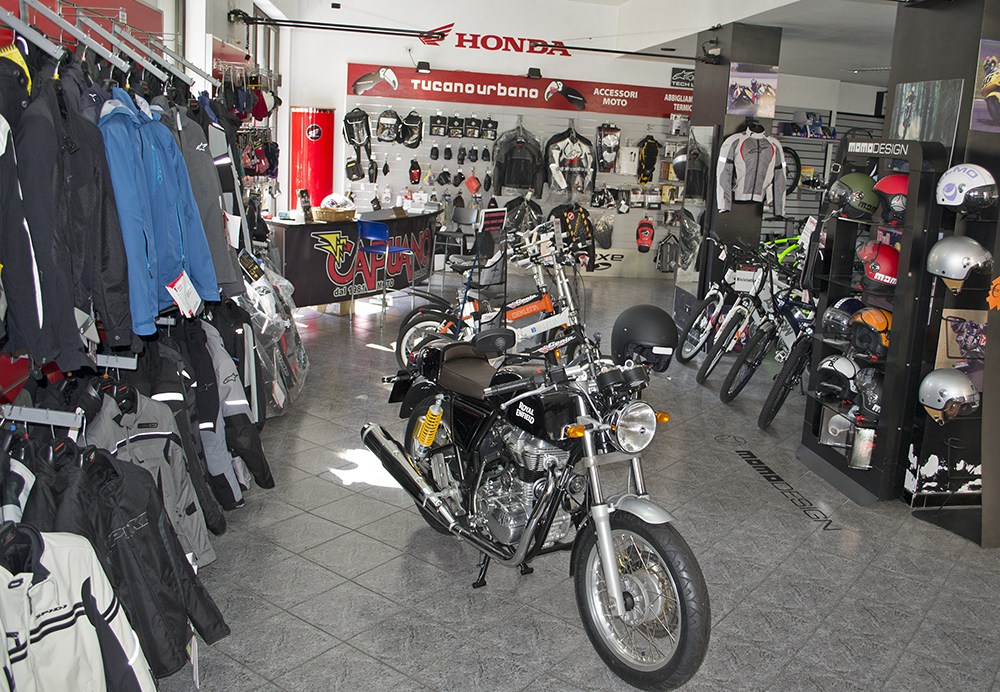 After more than thirty years, the Capuano Moto continues to be a point of reference for fans of two wheels specialized in the sale of motorcycles with a wide range of clothing and spare parts for motorcyclists. Time has not weakened the company's distinctive elements: reliability, correctness, professionalism, courtesy.

From the experience gained over the years by Capuano Moto born the brand Capobranco Project Srl,, which mainly deals with local and online sales of modern electric vehicles such as bicycles and scooters, conversion kits for traditional bicycles and even spares of various types, offering technical assistance 360 degrees to its buyer with qualified personnel.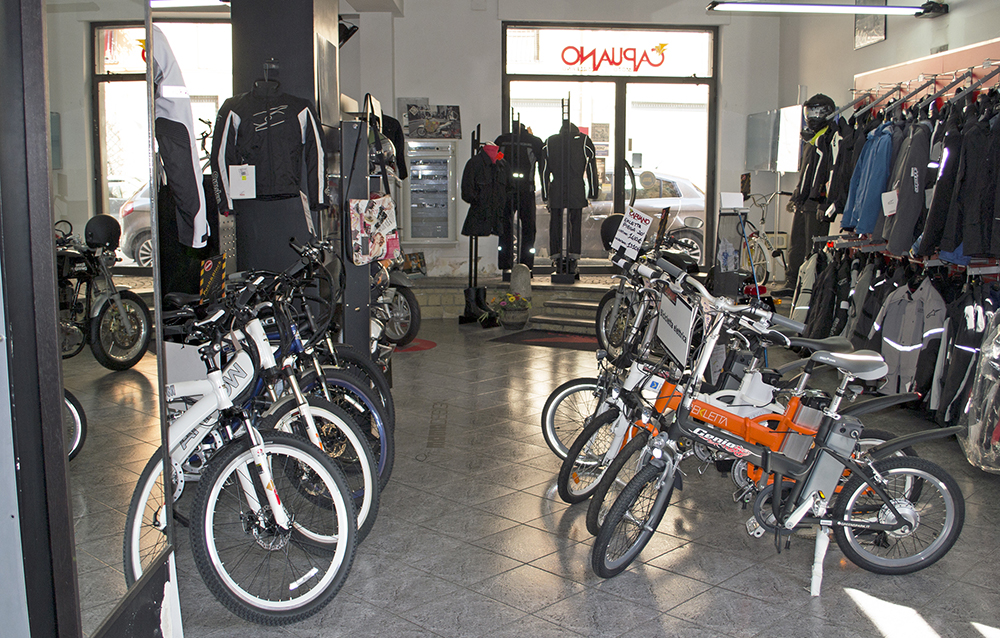 Since 2006 it has also followed the development of an anti-theft system for motor vehicles, taking care of the design, construction and marketing phases in Italy and abroad. The alarm in question for its disarming simplicity of action has been called Push&Block, but it is becoming known in the motorcycle environment also as "the anti-theft with the feet".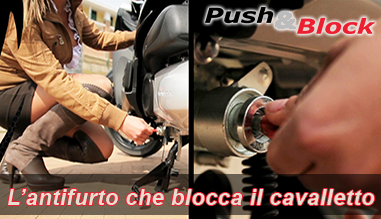 The interest of Capobranco Project for innovative projects has not stopped here. In fact, in addition to selling electric vehicles of the best brands, the brand has developed its own line of electric bicycles and electric scooters, responding to the needs of its customers while maintaining the quality at a competitive price.

The experience, reliability and professionalism of a company with a long tradition in the sector; the quality of Italian products and the desire to always discover new business opportunities make Capobranco Projet an innovative but 100% reliable brand.